Hey Fashionistas: So all that glitters is not necessarily gold, but it can surely be sequins!! That's right, sequins are one of the trends that are hot for the spring/summer of 2013 and people are being bold and wearing it during the day. Wearing sequins during the day is an awesome way to be bold and fly without doing too much.
Here are a few tips for being a part of the "glitterati" and making your sparkle shine on the runway that we call the streets.
DYI.
When you can't afford it, do it yourself. I found a really cool website called,
Taylor and Demolish
where she shows you how to make your own sequins pants and it is pretty easy. I would also look for DIY sites that show you step-by-step how to make shorts like,
A Pair and a Spare
and a really cool skirt on
missannielise's Youtube
.
Wear in your hair.
Hair pieces that give you a pop of allure. A sequins headband adds a little cuteness to your look. Want to make it funky? Add a sequins tam and turn heads, fashionista. I found this headband on
ShopKP
on Etsy.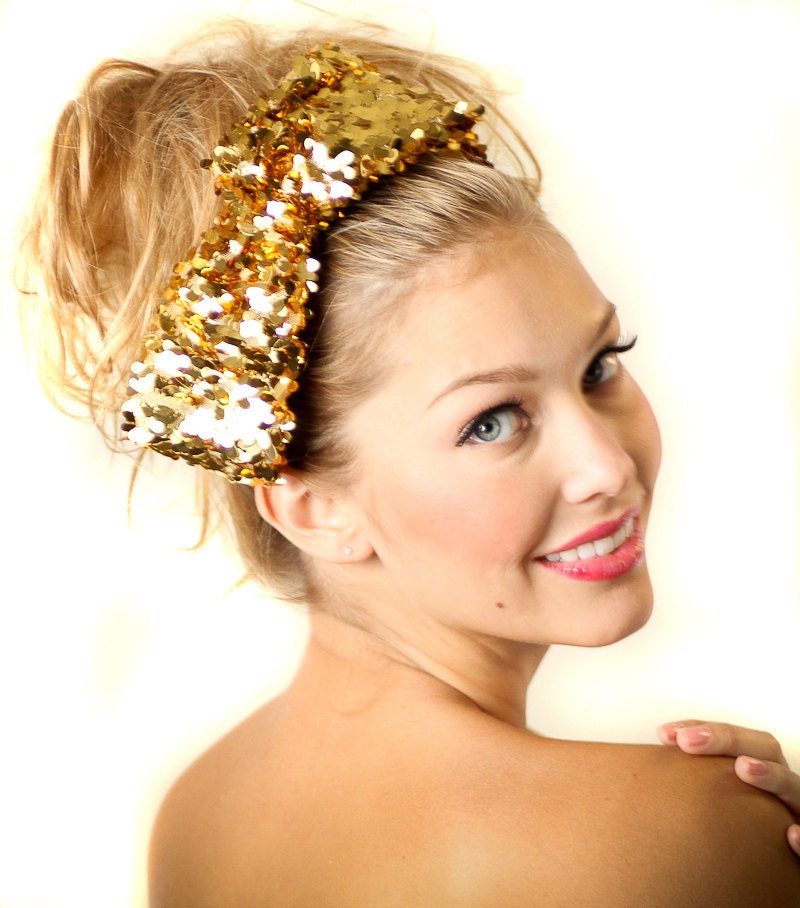 Makeup.
Sparkly lipstick and eye makeup looks really great when applied fashionably. Although I am not really a fan of glitter makeup and wild colors like blue, green or black lipstick, I will admit that it can look fun and definitely be the fine accessory to your look but never too much. Some of the colors that I looks that catch my eye are with
E by Evelyn
and
Ka'Oir
. Check out the colors here:
Accessorize.
Shiny accessories like rings, necklaces and bracelets are so fly! Check out a few fun pieces on
isewcute
who has some of the cutest glittery items that you can't help but want them all, but hey, I told you already…lol be moderate.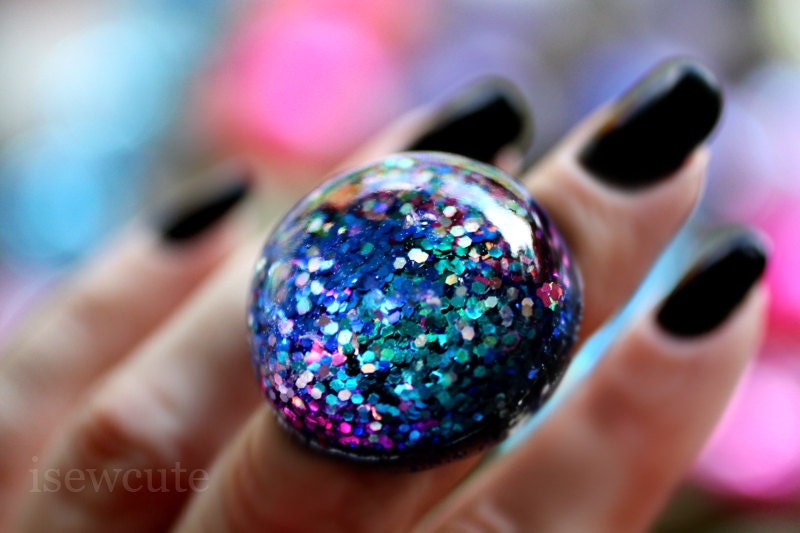 Adds prints and stripes to sequins.
I love this look. I think that any print can bring a pop to your sequins style. Check out Beyonce in stripes and sequins… HOT!!!
Never glitter head to toe!
I know that some fashionistas love glitter to death, but I am a firm believer in less is more because no one wants to look like disco ball (or do they?), although I do think it looks great in pieces. So, let's compromise. If you are doing a sequins skirt, then add a pair of glittery shoes or a sequins bag. It also looks great to have on a pair of sequins leggings with a sequins blazer but tone it down with a non-shimmery shirt and shoes.
Maxi your look.
A sequins maxi dress is drop dead gorgeous. I came across a few skirts that took my fingers off the mouse. And guess what? I came across another DIY blog on
A Pair and A Spare
that has the cutest glitterati wrap skirt that I ever did see. Check it out here. I think I will rock mines with a tank tee and a denim short jacket.
Nails are the new accessory.
There are so many exciting DIY glitter nail blogs to choose from so take your pick. Here are two of my favorites:
You can never go wrong with
CutePolish
, she is pretty awesome. Check it out!!!!
[youtube http://www.youtube.com/watch?v=5oYGL8V-Ip8]
Wear glitter sneakers and shoes.
You walk right into fashion when you make your feet sparkle and dance on a pair of sequins canvas sneaks like these from Converse or you can always rock a flat or a heel that makes your feet look like the party!
SIDEBAR: Be careful of sequins panties as they can be painful and some of the little circles can get attached to your clothing causing lifts and tucks that don't belong.
I hope this helps you in your quest to be more fashionable!!!
How will you be wearing sequin this summer?
Let's continue to chat it up on Facebook.com/YHCFans and be sure to visit my blog for more about fashion, beauty and the power of being a girl.

Fashionably yours,

Tweety Elitou